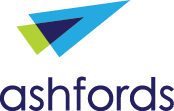 As part of the Advoc Next Placement Scheme, Fiona Ladič of Ashfords' Dispute Resolution Team in England was on a secondment with Seufert Rechtsanwälte at their head office in Munich.
Fiona Ladič: "I would like to take this opportunity to thank everyone at Seufert for making me feel so welcome and for taking the time to give me an introduction to the work that the firm undertakes. It has been a thoroughly enjoyable and fascinating experience, which I hope will only serve to strengthen our existing relationship with Seufert and give rise to more opportunities for us to work together in the future."
Seufert's Advoc partner Dr Johannes Gruber: "It was great having Fiona in Munich. Advoc is about professional relationships and friendship. And how better to enhance these than by seeing where and how one works and by having fun together."

Advoc is an international association of independent commercial law firms. Seufert is the only German Advoc member firm for Munich and Leipzig.